Hangar 18 Custom Aircraft Services
425 General Aviation Drive, Melbourne FL 32935-6332
Business Phone (321) 757-7217 Fax (321) 757-7217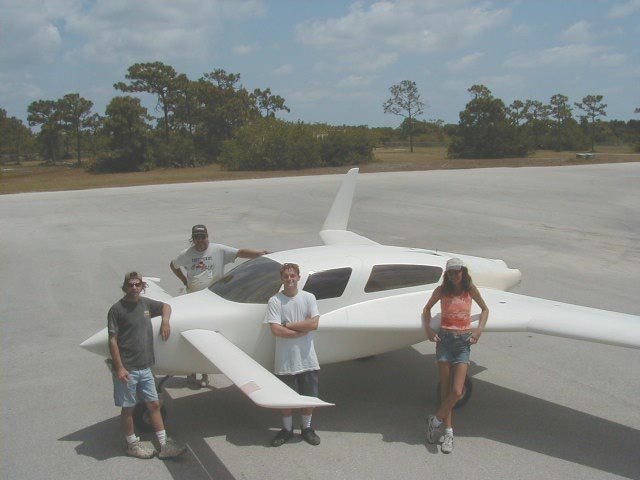 Hangar 18 is a fast paced owner operated company that provides subassemblies for kit aircraft. Hangar 18's owner Malcolm Collier has work experience involving all aspects of kit plane assembly dating back to 1986. Hangar 18's main body of work to date has specialized in the line of kits offered through VelocityŠ. Our company has been providing on-sight owner assisted subassembly services since May of 1995. Our goal has been to allow kit plane owners to have specific tasks accomplished, while still maintaining the FAA (Federal Aviation Administration) 51% rule that governs a kit owners involvement in their planes structural assembly.
We can reduce your build time, but still leave you all the major structural assembly. Our services eliminate the builder's need for one-off jigs and specialty tools required in the early stages of the build, saving you both time and money. We offer five basic steps in the early build process, you may select as much or as little as you desire. Our experience dates back to the first tooling made and the first kits shipped by Velocity, and we are familiar with every step in the evolution of this competent, cost-effective, and beautiful aircraft, from the original version to the full-blown XL RG gull-wing door version of today.
Our offerings are substantially different from the Velocity factory fast-build in that we undertake more of the detailed tasks, and deliver at a higher level of finished system installation. For instance, there is no need to remove the landing gear for any reason other than cosmetic finishing, and even that is not necessary. We welcome your requests for references, as we have a long list of past customers who will be happy to endorse our delivered products, services, and the subsequent support we provide. We are also getting great results providing in-house builder's training and assistance, a real boost to builder confidence.
With over 40 Velocity kit owner assists, Hangar 18 has begun working to increase our skill sets in other composite aircraft moving into the market. We will continue to reserve builder assisted space for Velocity kits into 2002. We have begun to open time for participation in the Wingco Atlantica BWB (Blended Wing Body) project, which is currently building scale mockups to support development and production. While supporting Altantica's market introduction, we will remain open to discussion on other builder assisted projects.
It's imortant that kit owners planning their build should make contact with Hangar 18 early concerning floorspace, as reserved space will be fluid to meet our companies transition from current to future assembly priorites.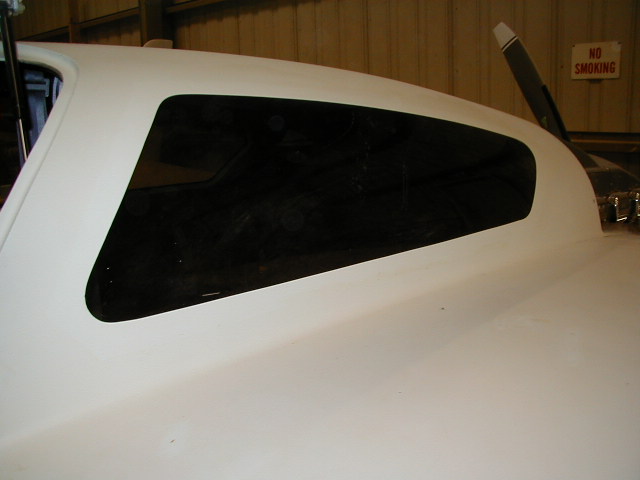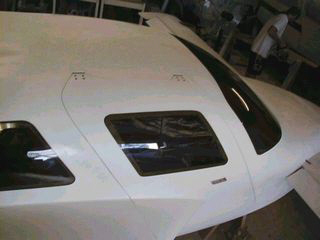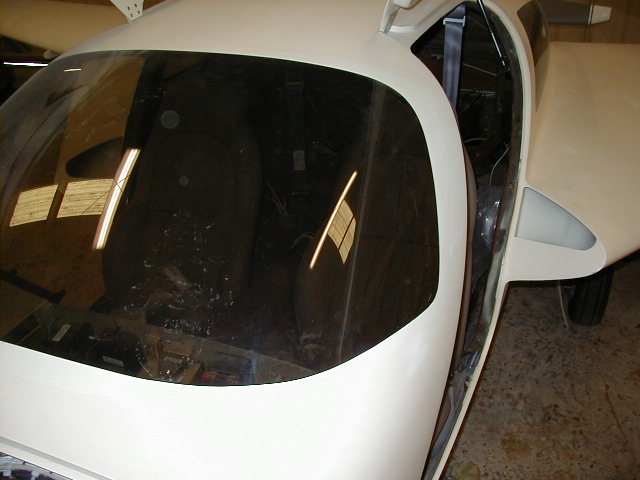 We install the windows totally flush with the outer skin of the aircraft, increasing strength and reducing parasitic drag and noise. We include installation of the door latch mechanism into the doors. Window installation is one of the more difficult tasks that can be accomplished, consequently it has become our signature offering.
Flush mounted windows and the placement of door assemblies are done with a finish that is extremely hard to acheive at home. We are also working on proprietary door closures that will increase longevity and functionality.

A great jump-start on your project. Our specialized tooling and jigs insure perfect placement of these critical structural members in the lower fuselage half, allowing the builder to proceed with the knowledge that the rigging and symmetry of the aircraft are correct. This option includes installation and reinforcement of the firewall, gear bulkhead, gear saddles, wire ducts and canard bulkhead, and the lower cowl is cut free and flanged. This ensures that the layout and fitting of the components to follow are precisely established.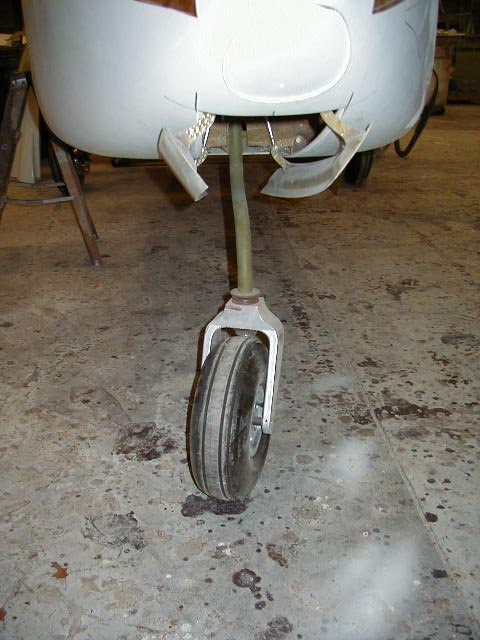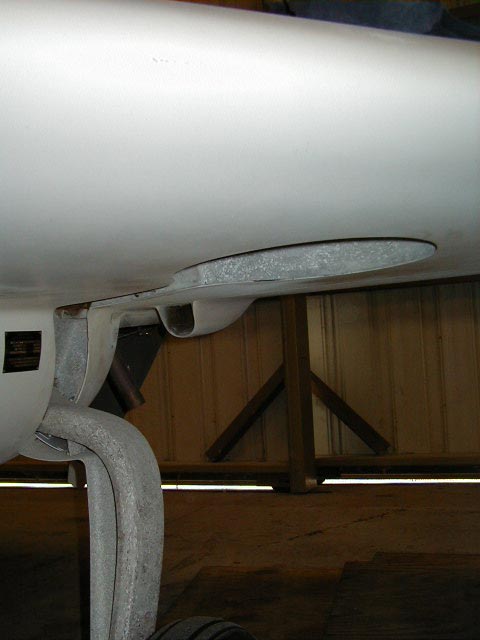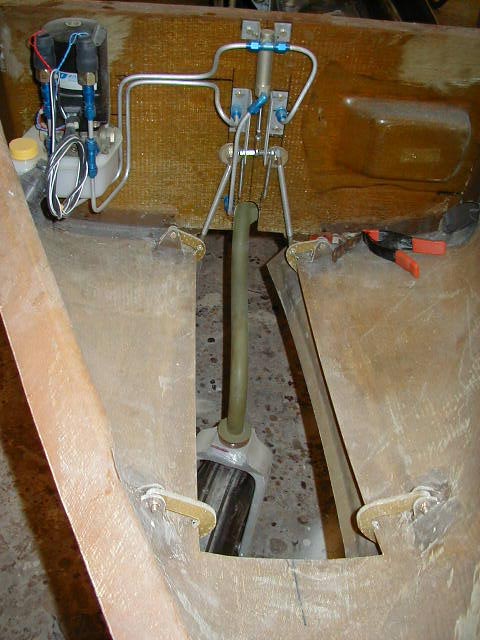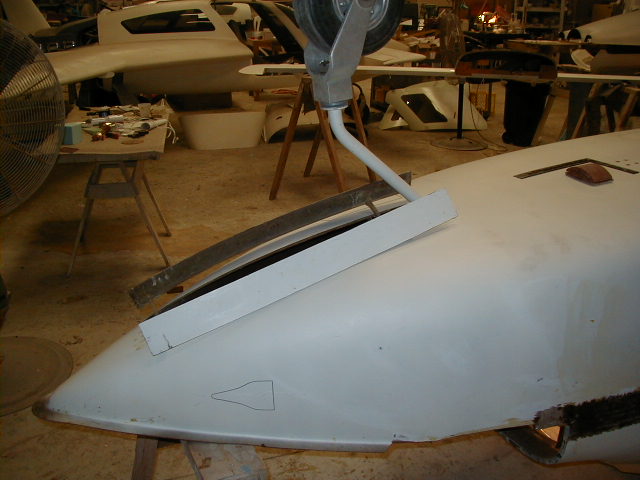 This option includes full mechanical installation of the landing gear, including all the detailed fiberglass and mechanical components. We precisely triangulate the gear, in both up and down positions, and include the final installation of the fiberglass gear box structure, keel with access holes, gear legs, nose gear doors, pivot bushings, overcenter linkages, main gear pulleys, aileron torque tube and bearings, nose gear cylinder, and the axles, brakes, and wheels are fitted. The subassembly is delivered ready to stand on its gear, eliminating the need for a lower fuselage cradle.

For those of us who aren't plumbers. We install the complete hydraulic system, set up the gross adjustments and test-run the system. We utilize a different arrangement of the sequence and dump valves to increase maintainability, ease adjustment, and streamline the tubing runs inside the keel. Installation of the main gear cables, cylinder spacers and final adjustments are still required.

NACA Scoops and Door Assemblies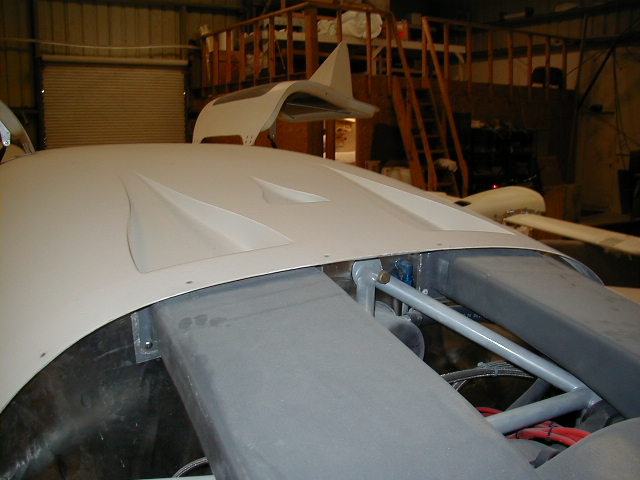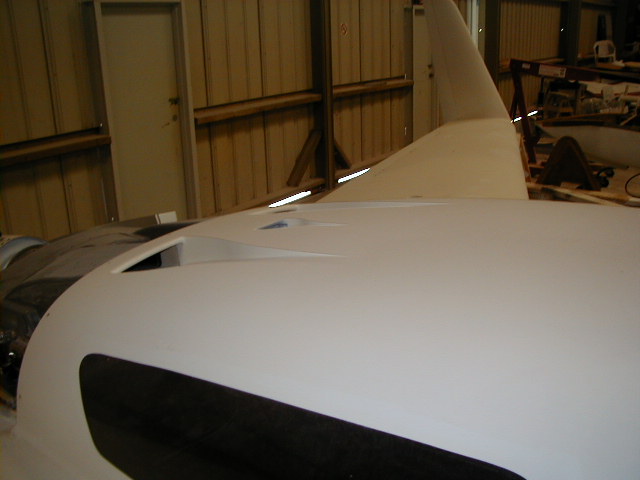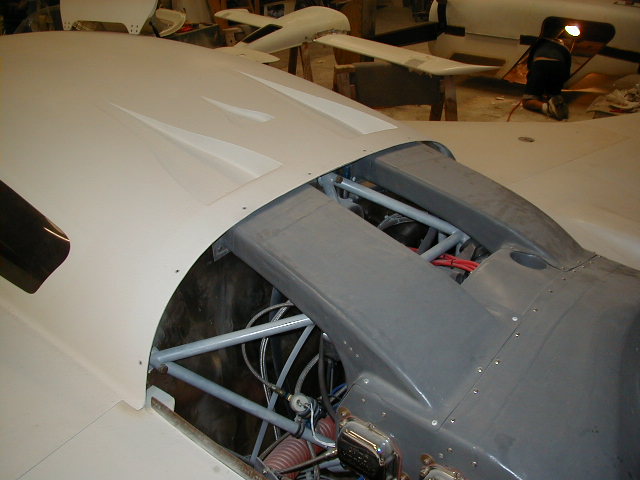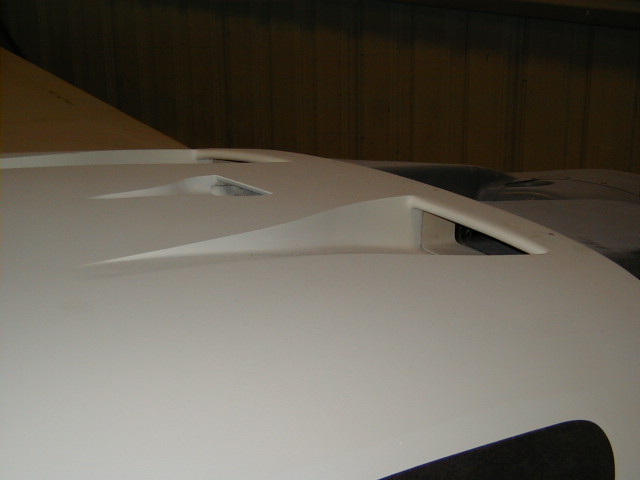 The 9" wide by 3" deep engine scoop conforms to ~ NACA specs. As the photographs indicate, the need for making cuts in your fuselage and bulkhead are minimal, and the scoop assembly provides reinforcement to the roof.

This page viewed - - times.

hangar18@iu.net - Updated: 26 January 2002